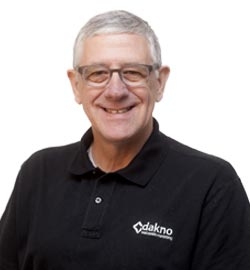 Bobby Carroll
Junior Account Manager
You probably navigated to this section of the site to read about my credentials and determine why is it that you should do business with Dakno Marketing. So here it is, my list of my credentials:
"Real world" experience as a Realtor with Merrill Lynch Realty

Sales/marketing acumen developed at Delta Airlines

Personal business coach and consultant to Top Producing Realtors in the United States and Canada

Expert in online and offline marketing technology with a keen understanding of real estate

Possesses the unique ability to "speak" and connect site visitors to a client through their website
Enough Boring Stuff - What About the Right Stuff?
Now that the boring stuff is out of the way, here are the facts. While credentials are wonderful and serve as an opportunity to allow me to "brag" a bit, shouldn't clients expect a successful marketing firm to hire sharp, well-qualified, talented people to deliver value? A simple phone call to our offices should convince you of that fact! We have the right stuff and we are eager to earn your trust.
There's Passion at Work at Dakno!
Here at Dakno real estate web design, instead of painting some glossy, exaggerated picture about us (or me), we say it with our actions. I love to consult, and I'm passionate about what I do. You will quickly see the passion. I happen to think working at Dakno is fun and exciting. Plus, it gives me the outlet to share my creative talents and abilities to your ultimate benefit. It also allows me to be fulfilled knowing that I have helped a client make that sale or attracted another prospect. When my clients succeed, I succeed. We could use this forum to say " we possess experience, marketing savvy and blah, blah, blah" but shouldn't that be a given?
Connecting YOU With YOUR Real Estate Prospects
Now more than ever, site visitors expect to read valuable information and timely articles that "speak to them" and our clients deserve an opportunity to "connect" with their target audience. Think of the copy on your real estate website and your blog as an extension of you. Believe it or not, your website and your blog with its graphics and copy should be an extension of your personality. Your passions - your dreams - hopes - desires - for your clients. A digital clone of you.
The Real Goal - Helping You Start a Conversation with Your Consumers!
Of course, a real estate website will never replace the interaction of a real live person, but if designed, developed and "written" correctly, it will give you the opportunity to build a bridge from your Dakno website, IDX and blog visitors and begin a dialog. Isn't that the real goal? So - are ready to TALK to me? I think once we connect, you'll find what has been written here is a better than average take on the real me. Simply use the Calendy calendar below or just give me a call or email and let's talk about how we will take YOU and place your personality in the digital realm. All things are possible!