DaknoIDX 5.0
It's time to get excited—your new property search is here! On November 1, we released Dakno IDX version 5.
Map-view search
It's an easier way to search for properties, including the ability to designate hand-drawn search areas, which dynamically update on the move.
Consolidated search box
The "Omnibox" has auto-suggest for searching cities, counties, addresses, MLS numbers and more — with built-in history.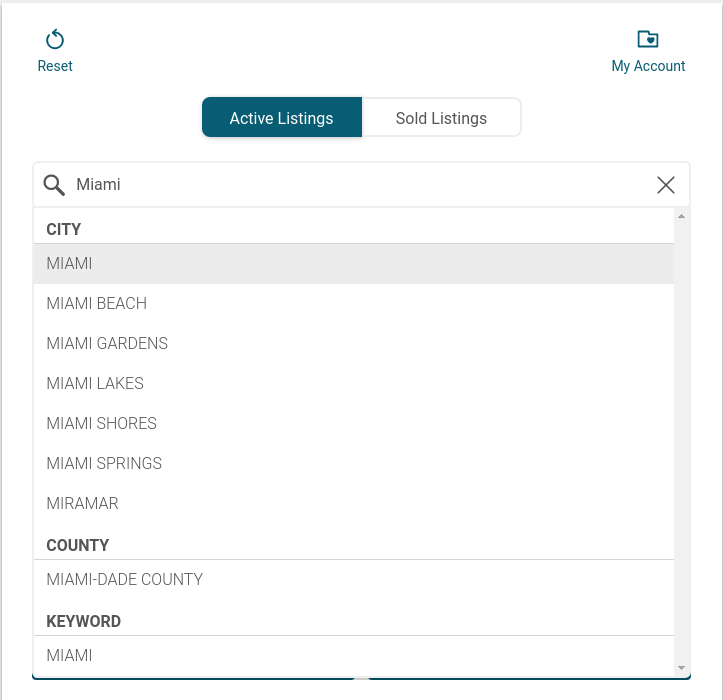 Collage-style photo galleries
Larger images showcase more features and open into a full page image gallery.
Common feature Toggles
Users can easily select common search criteria, such as pools, garages, and more.
Improved incorporation of open house data
It allows users to quickly and easily view available open house information. (Available in select markets)
Monthly mortgage payment estimate
This will easily give users an estimate of their monthly payments.
"Request More Info" on-page modal box
Now users can request more information without leaving their property detail page.
Categorized Property Information
Property details are organized by related features into minimizable categories for easy reading and comparison.