More Leads.
More Closings.
Dakno's All-In-One Lead Generation & Conversion System
Cultivate Your Leads
Client Relationship Management
With the power of our CRM, your leads never become forgotten seeds. You'll be able to sow, nurture, and watch them grow into closed deals.
Advanced Lead Distribution
From 'Dibs' to 'Round Robin', our CRM is stacked with tools that optimize the distribution of leads to your team.
Follow-Up Assistance
No lead left behind. With the power of To-Do's and Reminders, our CRM gives you the resources to develop leads into closings.
Integrated Email Marketing
You don't have time to waste transferring contacts. Now all your leads automatically sync to your email campaigns.
All Your Leads In One Place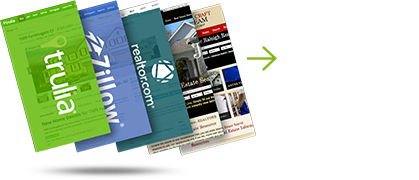 3rd Party Integration
Stop choosing to be frustrated. Having several lead management consoles at once is so last year. Our CRM is here to be your one and only. You can now manage incoming leads from multiple sites without the hassle of dancing around the 'web' like Charlotte.
Next
Working Beautifully
Cutting-Edge. Strategically-Driven. Breathtaking.
You've seen websites before, but not like this. The Dakno Creative Team specializes in mobile compatible design that not only excites visually, but also drives leads to your front door. You can't beat beauty and brains.
Engagement Focused
Design built with functionality in mind. It's what potential leads want, when they want it, where they want it - laptop, tablet or on their phone. It's elegance with direction.
Uniquely Crafted
The Dakno Creative Team lives to make you stand out from the rest of the crowd. This is what we do. Bottom line.
Cost Effective
Stop paying thousands of dollars for websites that aren't half this stellar. You're better than that.
Responsive Themes Starting at: $199
Fully-Custom Design Starting at: $1599
Next
Tired of 3rd Party Monkey Business?
Email Marketing Built-In
No Extra Hassle. No Extra Cost.
Customizable Campaigns
Ready-made email marketing that's plug-and-play. Customize your leads' information and get straight to their inbox.
Data Insight
The more you know, the better. Access your email campaign data to help convert potential leads into closed leads.
Say R.I.P. to CSV
Death to importing/exporting CSV files. Gone are the days of losing time and data. Insert your sigh of relief here.
Contact History
Have more meaningful exchanges with leads. Know what emails they've received and never again wonder what was said.
Next
IDX Included
It Just Doesn't Get Any Easier Than This...
Don't just eliminate one third party. With IDX built-in functionality, our marketing suite has all you'll ever need in one convenient location. It's so easy, it's child's play.
Property Search
Let your visitors control their own destiny by giving them the ability to search for listings in

your MLS board

. Power to the people.
Lead Capture
Receive a lead when a visitor requests a showing or even saves a search. Sorry Lassie, but this is an agent's best friend.
Search Engine Friendly
Organic SEO doesn't like iframes and neither do we. They've never been our style. We make sure your site is the belle of the ball.
Daily Email Updates
Don't let your leads go cold. As you get new listings that match their search criteria, they'll receive an email heads up. That's love.
Registration Options
Choice is the spice of life. Keep those leads coming in strong by allowing full access, suggested signup, or forced registration.
Get Behind The Wheel Of Your Online Traffic
Pay-Per-Click Management We manage your account and gauge your analytics, giving you the best direction and leaving out all the confusion.
Custom Landing Pages Stop wasting your PPC budget on bad traffic. We build targeted landing pages to steer visitors where you want them to go.
Google Certified Experts With our Google AdWords certified managers behind the wheel, we will deliver strong conversion results.
Next
Need Help Along The Way?
On-Boarding To The Rescue
Fast Response Time Stop waiting around for generic answers. Our on-boarding specialists set you up for success faster than a speeding bullet.
Real People. Real Help. Your real questions deserve real answers from a real expert. We deliver the support you need with the power of a locomotive.
Education/Training Dedicated Success Specialists will walk you through DaknoAdmin, giving you the tools to leap obstacles in a single bound.
Next
Never Antiquated. Always Evolving.
"Future-Proof" Lead Generation & Conversion Systems.
Our system is not simply a tool for lead generation. It is the evolution of real estate marketing. Agents demand a more comprehensive resource that can also adapt as the real estate industry changes.
Our system defies extinction.
More About Our Evolutionary Process
Cutting Edge Improvements First is best. Last is least. There will never be a future industry innovation that Dakno is unaware of. Swing the Excalibur.
Free Universal Updates Upgrade fees are inhumane. Stop paying them. Dakno updates are immediately available at no extra cost.
Data-Driven Adaptation We never rest. Have peace of mind knowing that Dakno is actively learning and improving. We beat the future to the future.