Our Work Portfolio
Featured Website Design 
This was an original design done for Park City real estate agent, Kathy Vallee.  What happens when you combine striking imagery, optimized use of space, and top notch topography?  Select the preview image or link below to see for yourself.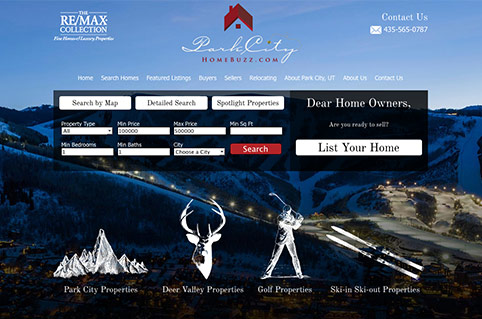 A Slice of Fresh Design
Interested in bland, cookie cutter real estate websites?  We didn't think so. Dakno's Swift and Hybrid projects provide you with a custom design unique to you. 
Still not convinced? Feast your eyes on these:
Our Commitment To Cutting Edge Design
Dakno Marketing understands that real estate websites need to be designed to enhance your brand and visually appeal to your visitor, while maximizing lead capture. That is why we continuously research what's working for real estate website design and what's not, enabling us to lend that information to our clients.
Ready to strengthen your online presence with a professionally designed real estate website from Dakno Marketing?