Take Control of Your Content With
Dakno Admin
Tools Built For You
Our user-friendly admin allows you to quickly and easily add infinite pages, edit content, upload images & videos, add staff members & testimonials, keep track of leads, and much more.
Control & Flexibility
Our customization tools and the ability to effortlessly grow your site with limitless page-creation allow you to create a real estate website that fits your every need and promotes your business.
Virtual Training
We believe in the usability of these tools and prior to launching your Dakno website, we'll even provide training to make it as easy as possible for you to manage your website and its leads.
You Hold the Keys to Success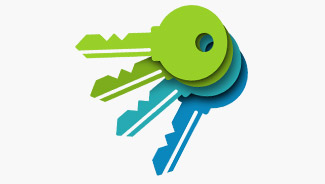 The development of Dakno's admin tools are the result of many years of using the best approach to real estate website development. Working with top-producing Realtors has allowed us to enhance and refine this programming engine to include the most sought after, high-valued tools, and proven functionality that will make your real estate website a powerful selling tool. 
"Dakno is great! I love the Dakno dashboard and the superior IDX integration. If you're going to be a serious internet REALTOR® and you don't want to pay huge bucks to create a custom website from scratch, Dakno is a great answer. The whole transition was as smooth as butter."
Kendall Caputo | flaglercoastalproperties.com
Real Living Palm West Home Realty