Realtor MLS Resources
Don't Settle for iframes
Google and other Search Engines are pretty smart. It's amazing how well they can crawl content given almost anything you throw at them. Notice I said almost. It turns out that
iframes are Google's Kryptonite
. When it comes to iframes, Google basically sees a big black hole. So while your site visitors may see this...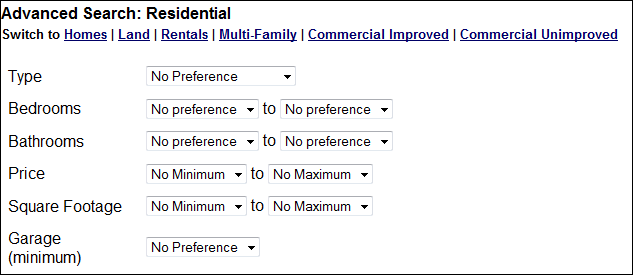 Google sees this!
The problem is that many IDX vendors in the MLS use iframes to incorporate IDX search into the sites of MLS REALTORS. That's a costly mistake that greatly cripples a real estate agent's ability to have a successful online marketing strategy. So why do other IDX vendors use this strategy? The short answer is because it's easy. But, the easy way is rarely the most effective solution.
The Way Around Iframes
IDX vendors are well aware of the issues with iframes and may offer you an alternative solution. So all is well right? Not so fast. Unfortunately, the most popular "solution" is even worse for your search engine optimization. That's because their "answer" is to simply place your IDX search on their domain. Sure, they will do things to make it look like it's your domain such as adding keywords from your domain name or wrapping your design around the search. But, at the end of the day, it's still on their website. That means they get all the search engine credit and you get zero.
So, What's the Answer?
Your IDX search needs to reside on your domain that you control. Why is this so important? The MLS typically carries around 15,000 listings. This means there are potentially 15,000 pages of content that will reside on your site instead of your IDX vendor's site. That amount of pages can make a huge impact!